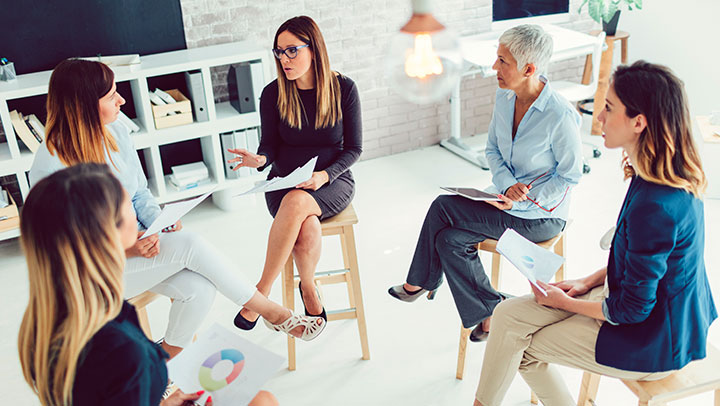 Coaching in the Workplace
Having the ability to coach others effectively is an essential skill of any supervisor or manager. A great coaching session is an open form of communication that requires equal responsibility from both parties.
This Live Online Course will provide you with the practical tools to create and implement a successful coaching relationship, with the final stages of the course allowing you to create and practice a sample coaching session.
What you will learn:
Adapt your coaching style to suit individuals and their developmental needs.
Use the GROW model to effectively coach your direct reports and give your coaching session shape.
Develop strategies to encourage and support accountability.
Use praise and constructive feedback to increase motivation and have a positive impact.
Implement simple techniques to earn and maintain a trusting relationship.
What you'll get:
Live Recorded Session copy
This course is ideal for:
This course is aimed at anyone who manages personnel or who contributes to an individual's capability development in the workplace. We recommend incorporating this management training with our other courses as part of a development program.
Course Prerequisites
A working computer with a microphone and speaker installed.  No software needs to be installed before training session however, we require an up-to-date web browser. 
For the best experience we recommend downloading the latest Google Chrome browser.
Looking for In-House Training?
Discover our Coaching in the Workplace in-house training course. Can't find what you are looking for?  Enquire for training today!
Topics covered in this training course: