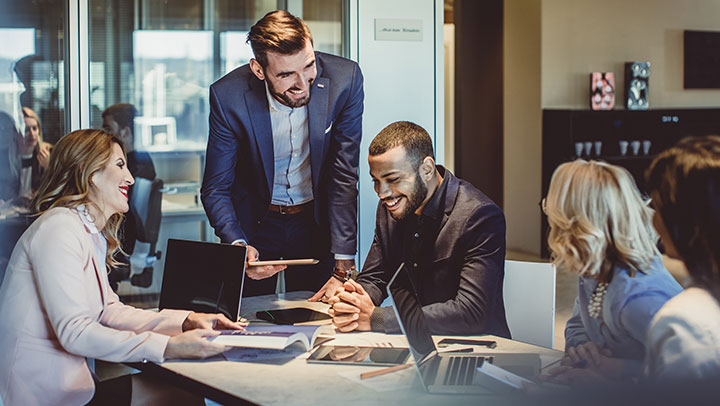 Effective People and Communication Skills
Effective communication forms the basis of successful relationships, but it involves more than just speaking or listening well. To communicate effectively, you must adapt in response to particular people and situations, and this requires a willingness to develop your self-awareness and people skills over time. This Live Online course will equip you with the skills to communicate with confidence and improve your workplace relationships through an increased understanding of yourself and others.
What you will learn:
Understand your communication style and how you can adapt it to work more effectively with others
Identify and remove barriers to effective communication
Manage your non-verbal signals to enhance your communication
Practise key techniques that will help you listen more effectively
Develop smart questioning skills to get the information you want and need
Understand the impact that positive language can have on others
What you'll get:
Live Recorded Session copy
The course is ideal for:
This course will benefit team members from a variety of backgrounds, industries and skill levels who wish to improve their professionalism and effectiveness at work by attaining a higher level of communication skills.
If you would like to gain a deeper understanding of different communication behavioural styles, we recommend our one day Advanced Interpersonal Skills With DISC® course.
Course Prerequisites:
A working computer with a microphone and speaker installed.  No software needs to be installed before training session however, we require an up-to-date web browser. For the best experience we recommend downloading the latest Google Chrome browser.
Looking for In-House Training?
Discover our Effective People and Communication Skills in-house training course. Can't find what you are looking for?  Enquire for training today!
Topics covered in this training course: