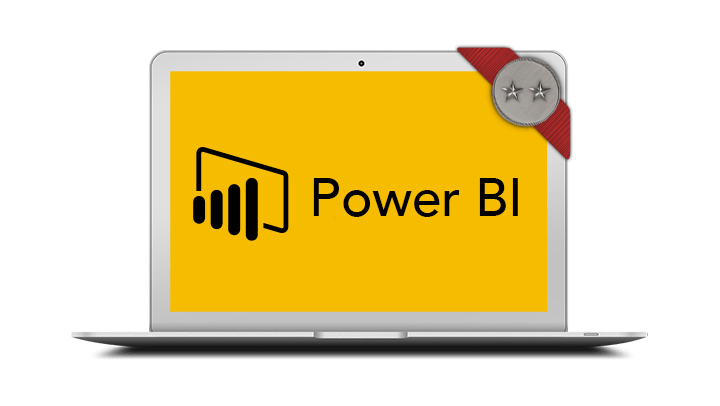 Microsoft Power BI Intermediate
Australia's leading Power BI Course. Move beyond the basics of Power BI with our Live Online Intermediate Course. Build more complex data models from a variety of sources; create more complex measures and columns; build more compelling and complex visuals in reports. Share reports and dashboards in a variety of ways through Power BI Service.
What you will learn:
Pull data from a variety of sources.
Transform a poorly formed data source into a clean source.
Create a variety of more advanced visuals, including maps.
Use a variety of DAX functions to create more complex measures, columns and tables.
Determine the right method of data refresh for a data source.
Share via Power BI workspace apps.
What you'll get:
Live Recorded Session copy
Course prerequisites:
This course is designed for users who need to build compelling visual reports, who are looking to build on the basic understanding, and learn more about the DAX language to build more complex measures, columns and tables. It will also be good for users who need to pull data in from multiple sources, link and transform to make a clean data model. Participants should have a full understanding of the topics covered in the Power BI Introduction course, as this course builds on those foundation topics. A working knowledge of Excel functions, graph building, PowerPivot and Pivot tables is an advantage, but not necessary.
Before Session:
Please ensure you have downloaded the latest version of the software Power BI Desktop for use within the session. We also require a working computer with a microphone and speaker installed, and an up-to-date web browser for this training. For the best experience we recommend downloading the latest Google Chrome browser.
It is also recommended that you have a second screen attached to your computer.  This will allow you to watch the online training session and complete the course activities at the same time.
Looking for In-House training?
Discover our Microsoft Power BI Intermediate In-House training course. Can't find what you are looking for?  Enquire for  training today!
Topics covered in this training course: