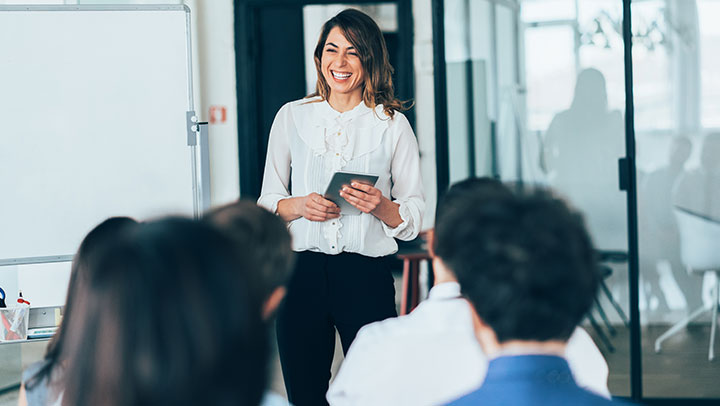 Presentation Skills
The ability to give an interesting, informative and persuasive presentation is a skill critical for many of us needing to make others think and be inspired to take action. Whether you're presenting in a formal, informal or virtual situation, this course will not only help you plan and present with confidence, but also provide you with the insight to evaluate your effectiveness to continually improve the delivery of your message. Secure your spot in our Presentation Skills Training.
What you will learn:
Prepare for your presentation by understanding your purpose and objectives
Use three easy steps to structure your presentation
Distinguish and understand the different audience styles you may encounter
Create effective speaker notes and visual aids
Understand how you can use your voice and body to enhance your presentation
Think quicker on your feet during question time
What you'll get:
Live Recorded Session copy
This course is ideal for:
Suitable for team members and leaders looking to develop their creative thinking skills to develop new ideas and resolve problems.
Before Session:
Please ensure you have downloaded the latest version of the software Microsoft Excel Desktop for use within the session. We also require a working computer with a microphone and speaker installed, and an up-to-date web browser for this training. For the best experience we recommend downloading the latest Google Chrome browser.
Looking for In-House training?
Discover our Presentation skills in-house training. Can't find what you are looking for? Enquire for online training today!
Topics covered in this training course