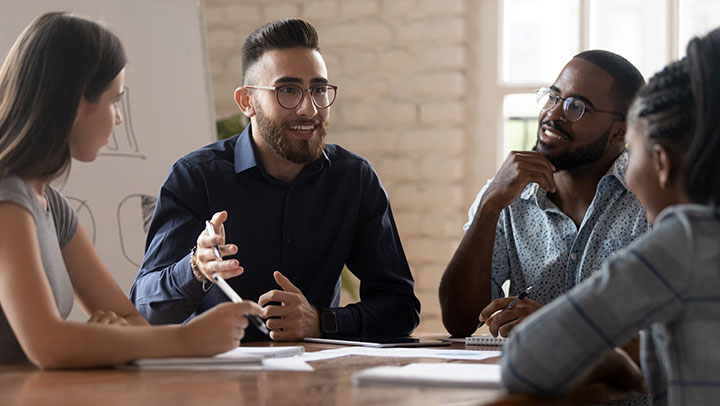 Building Resilient Teams
We are living in a highly unpredictable world and our work environments are undergoing unprecedented disruption resulting in long lasting change. Now, more than ever, you need to be sure your team can manage the stresses associated with this kind of relentless upheaval. In other words, far beyond their own individual resilience, your team members need to support each other and lift each other up in difficult situations.
What you will learn:
Define resilience and resilient teams.
Explain the leader's role in building team resilience.
Identify the characteristics of resilient teams and their related behaviours.
Determine the difference between good stress and bad stress and apply control mechanisms to effectively manage your stress levels.
Determine the best strategies to create an environment that fosters team resilience.
Work with your team to build a resilience plan to increase productivity and morale.
What you'll get:
Live Recorded Session copy
Building Resilient Teams will give you the tools, techniques and group resilience theory you need to begin to create highly resilient teams. You will gain the knowledge you need to build team resilience in uncertain times and unpredictable environments.
Who should attend
This course is ideal for anyone in a leadership position, at any level in any organisation, who is looking to build high levels of team resilience in uncertain times and unpredictable environments. For team members, we recommend the one day Resilience and Stress Management course available at Odyssey Training.
Course Prerequisites
A working computer with a microphone and speaker installed.  No software needs to be installed before training session however, we require an up-to-date web browser. 
For the best experience we recommend downloading the latest Google Chrome browser.
Looking for In-House training?
Discover our Building Resilient Teams in-house training course. Can't find what you are looking for?  Enquire for training today!
Topics covered in this training course: