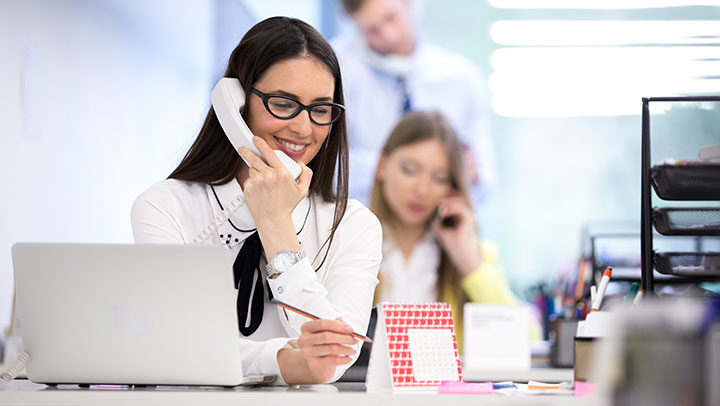 Telephone Techniques
The telephone is often the first point of contact people will have with your organisation, and it is vital that you create and sustain the right business image and impression. This course has been developed to give you the necessary tools and technical skills to make a positive impression, develop call opportunity and skillfully manage a range of behaviours. Secure your spot in our Telephone Techniques course in Brisbane or Melbourne by booking online today.
What you will learn:
Understand the fundamentals of providing high quality customer service over the telephone
Define professional service benchmarks, and understand how to improve telephone professionalism
Identify the importance of understanding caller needs through effective listening and questioning
Effectively utilise tools and techniques to enable management of a range of different behaviours
Improve productivity via effective messaging techniques
This course is ideal for
Administration, support or frontline customer contact personnel required to engage with internal and external customers over the telephone.
Looking for Online training?
Enquire for online training today!
Topics covered in this training course