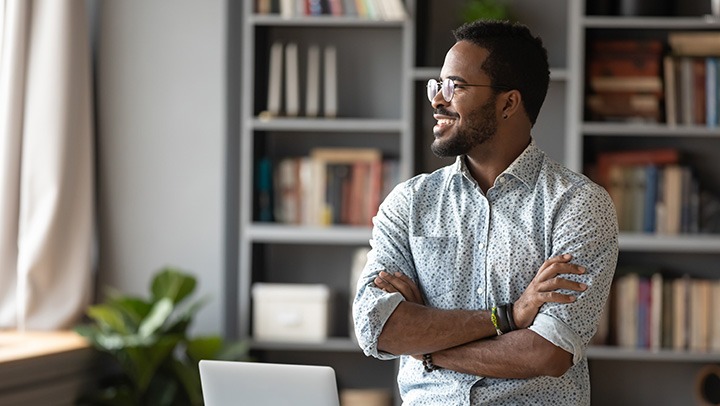 Emotional Intelligence
Join our 2 Day Emotional Intelligence Course for Managers. Leaders with advanced emotional intelligence have a head start in their lives and careers. They inspire passion and enthusiasm, take action to solve problems, and cope better with change and stress.
What you will learn:
Unlock the power of emotional intelligence to motivate your team.
Assess your emotional intelligence with the EIQ16 questionnaire.
Tune into your self-awareness and see yourself as others do.
Become a change catalyst and help others embrace the transition.
Influence and build rapport with a wider network of people.
What you'll get:
Personal Development Plan
Emotional Intelligence (EI) is your ability to control your emotions and then your behaviour by recognising, identifying and then managing them. Once you can recognise and manage your own you will be able to start to recognise others in your team as well. To become a better leader you need to improve your emotional intelligence over time to becoming more self-aware, manage your emotions more effectively, be more socially aware and show empathy to others. This course will enhance your business and personal relationships, and help you motivate and manage yourself and others by fine-tuning your emotional intelligence and influencing skills.

The EIQ16 Questionnaire measures your ability to accurately perceive emotions in yourself and others, use emotions to facilitate thinking, and understand and manage emotions. Read more and download a sample report.
This course is ideal for:
Senior team members, supervisors, and managers who want to improve their personal and professional lives.
Online Course Prerequisites:
A working computer with a microphone and speaker installed.  No software needs to be installed before the training session however, we require an up-to-date web browser. For the best experience, we recommend downloading the latest Google Chrome browser.
Topics covered in this training course: