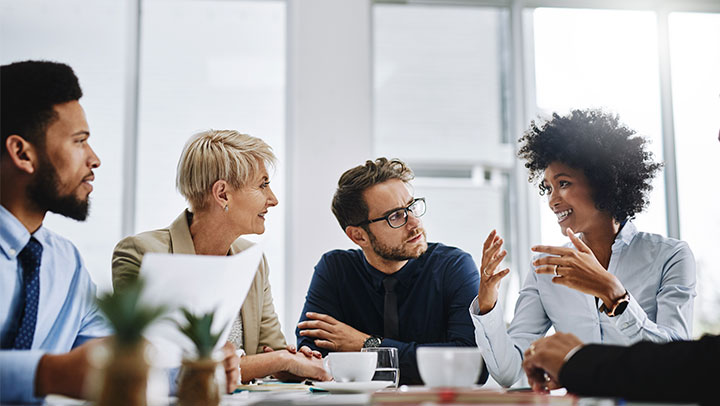 Communication Skills for Managers
Effective communication is what sets great leaders above the rest. As a manager, you need to adapt your style to get the most out of different people while assertively providing direction through effective feedback.
What you will learn:
Develop key communication skills and insight into how to inspire others.
Improve your understanding of yourself and others by using DISC® Profile to recognise communication styles.
Get the best out of your people by adapting your communication and management style to appeal to what motivates them.
Understand the important role feedback plays in the workplace.
Give positive and constructive feedback to your team members to help them develop their skills and succeed at work.
Our communication skills training course will help managers and supervisors to communicate effectively to the diverse range of personalities in the workplace. We use the DISC® Profile to provide training on applying feedback, listening, questioning, and non-verbal communication techniques. It's an incredibly successful tool for gaining an overall better understanding of your team as a whole and its individual members.
The DISC® Profile provides a common language that people can use to better understand themselves and to adapt their communication skills and behaviours with others. It is a personal assessment tool used to improve communication, leadership, work productivity, and team dynamics. Read more and download a sample report.
This course is ideal for:
Managers and leaders that want to improve their communication and feedback skills and gain a deep understanding of how to adapt their behaviours to get the best out of others.
Online Course Prerequisites:
A working computer with a microphone and speaker installed.  No software needs to be installed before the training session however, we require an up-to-date web browser. For the best experience, we recommend downloading the latest Google Chrome browser.
Topics covered in this training course: