What is Microsoft Power Automate?
Power Automate (previously called Microsoft Flow) is an online workflow service that automates actions across the most common apps and services.
Power Automate allows you to automate action by creating a "flow".  For example, you can create a flow that adds an item in SharePoint and send an email whenever someone with more than 100 followers tweets about your company.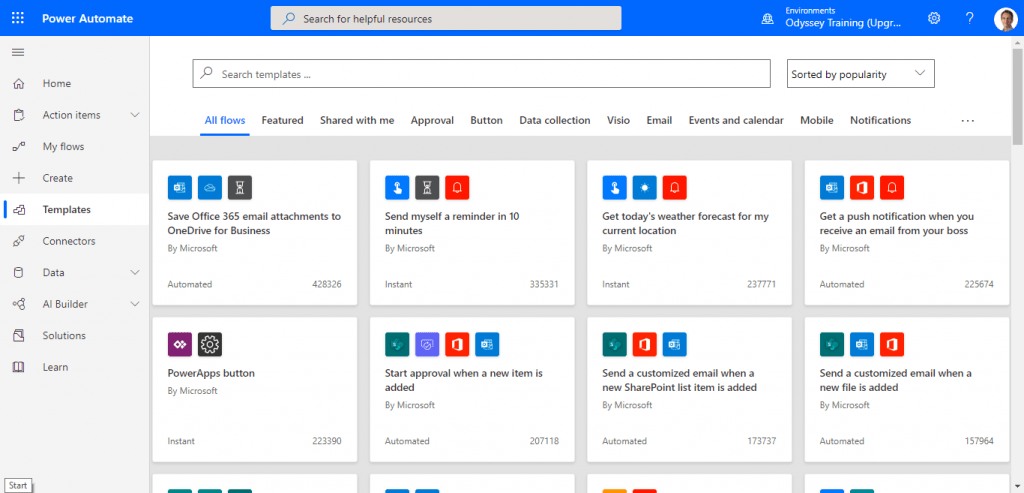 Automate processes
Power Automate is primarily used to automate processes within Office 365.  However, you can connect to hundreds of services and can manage data either in the cloud or in on-premises sources like SharePoint and Microsoft SQL Server. The list of applications you can use with Power Automate grows constantly.
Power Automate can be used to automate workflows between your favourite applications and services, sync files, get notifications, and collect data.
For example, you can automate these tasks:
Instantly respond to high-priority notifications or emails
Copy all email attachments to your OneDrive for Business account
Collect data about your business and share that information with your team
Automate approval workflows
Synchronise online storage such as Dropbox, OneDrive or SharePoint
A common use of Power Automate is to receive notifications. For example, you can instantly receive a customised email or a push notification on your phone whenever a document is added to SharePoint.
Templates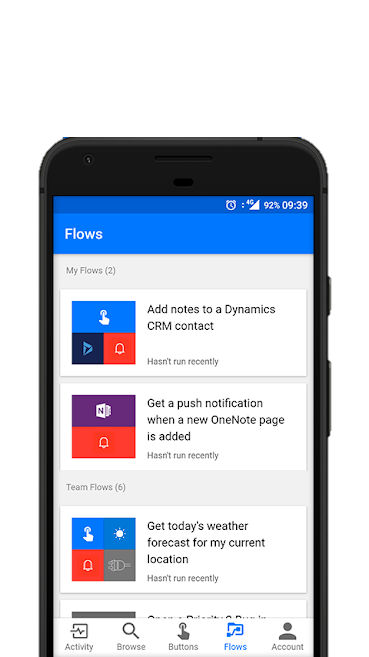 There are many templates that are available to use. Templates help you build flows by making a few configuration changes. For example, you can use templates to easily build flows to send yourself weather forecasts, reminders at regular intervals, or phone notifications whenever your manager sends you mail.
You can create a flow and perform administrative tasks in a browser or, if you download the Power Automate mobile app, on your phone.
Here are some of the tasks you can perform with the mobile app:
Turn flows on or off from wherever you are
See when a flow has failed
Review detailed run history reports
View and filter runs by notification type

Enhance your computer training skills with courses at Odyssey Training. 
Dedicated to equipping the nation's workforce with the skills to enhance their competitiveness in the workplace, Odyssey Training's  Power Automate Microsoft course has been developed for people wanting to automate processes across Office 365 apps such as SharePoint, OneDrive, Outlook and Teams. Learn how to automate and improve your workflow with our 1 day in-person introduction course.