5 Ways To Become A Better Presenter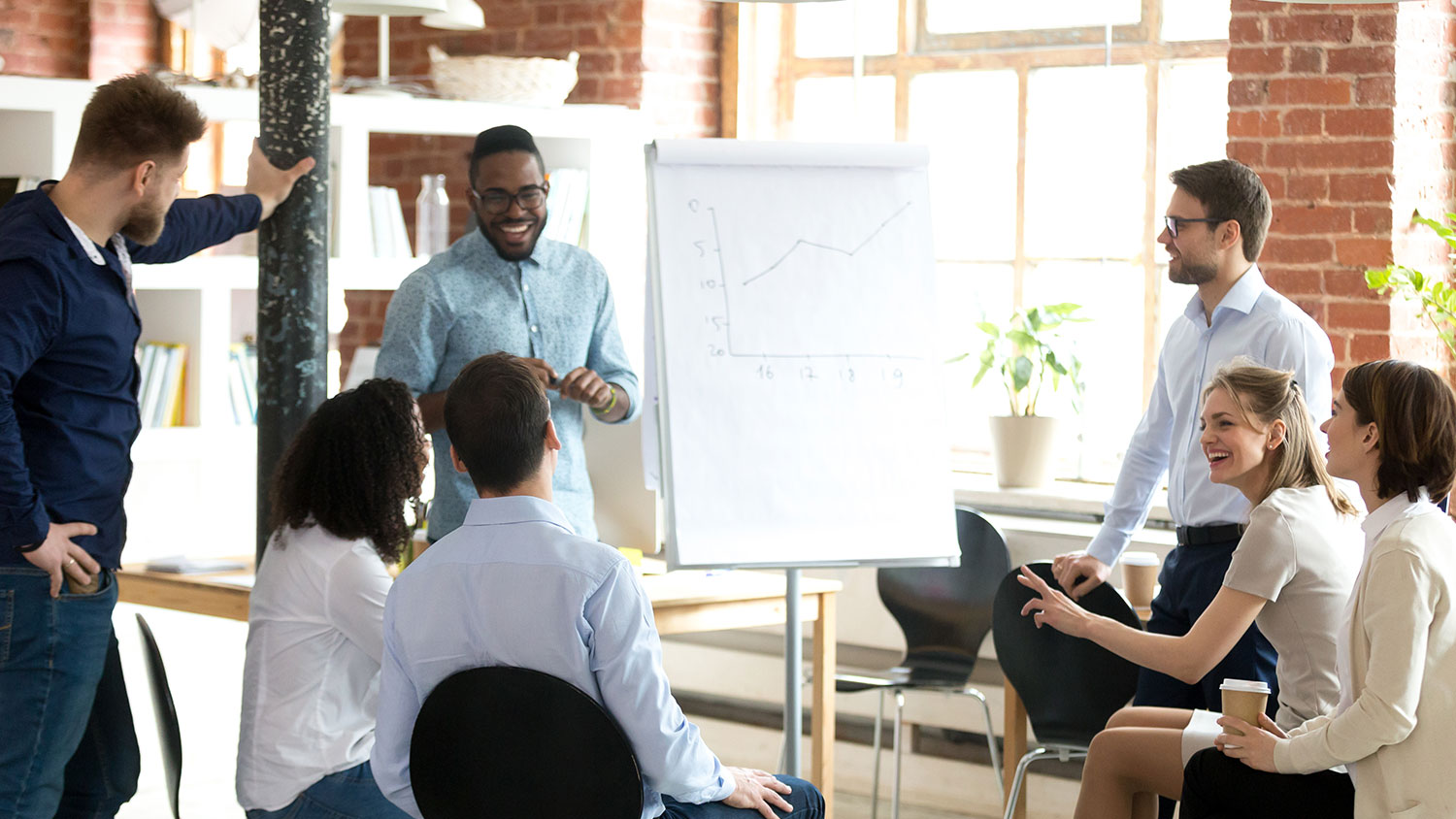 The number one fear of most people is public speaking.
Presenting is tough. Public speaking isn't an inherent talent—it's a skill that you have to develop. To help you make a lasting impression as a skilled presenter, here are some helpful hacks.
1. Be engaging.
Your comfort level with presenting will be higher if you know everything about your topic. The more familiar you are with your material, the more you will inspire trust and confidence in your audience. Moreover, you need to connect your audience's interests and needs to your topic. You can do this by identifying details of your audience (profession, industry, interests, etc.) and design your presentation to suit.
2. Make it a conversation, not a presentation.
How many presentations have you seen where the presenter either reads from their notes or, worse reads the slides to you? The audience doesn't need you to read to them. They came to see and hear you speak. Furthermore, when you're creating your presentation, have a couple of points where you interact with the audience. This way they have the opportunity to ask questions and converse with you.
3. K.I.S.S.
Keep it simple silly! Don't attempt to cover too much during your presentation because you'll wind up skimming over a range of topics. Instead, focus your presentation by creating a centralised key point. Then branch out with two to three concepts related to your main point. Don't forget to reinforce the main point at the end of your presentation, so your audience has a key takeaway.
4. Watch other presentations.
Observe how others give talks to find tactics that you can use in your own. Watch presentations by attending conferences or viewing recordings online of others presenting. The TED Talks channel on YouTube is an excellent free resource for great presentations. Watching a good speaker present can help you learn about body language, pace and structure.
5. Practice.
Take the time to ensure you'll do a great job by practicing. Practice out loud to see how the presentation sounds and get used to hearing your own voice filling a room. Furthermore, practice in front of a mirror to make sure you look comfortable. Or better yet, record yourself with your Smartphone. It's also helpful to ask someone to listen to you and provide feedback. A great tip is to practice in the room you'll be presenting in, if possible, to familiarise yourself with the space.
Effective presenters need to be flexible, energetic, and enthusiastic. But remember to be yourself and let your personality shine through. Most of all, have fun!

Enhance your professional development skills with courses at Odyssey Training. Odyssey Training delivers short courses for frontline staff and is dedicated to providing you with the skills you need to enhance your competitiveness. 
The ability to give an interesting, informative and persuasive presentation is a skill critical for many of us need to make others think and be inspired to take action. Whether you're presenting in a formal or informal situation, Presentation Skills 1 day course will not only help you plan and present with confidence but also provide you with the insight to evaluate your effectiveness to continually improve the delivery of your message.