How To Improve Your Public Speaking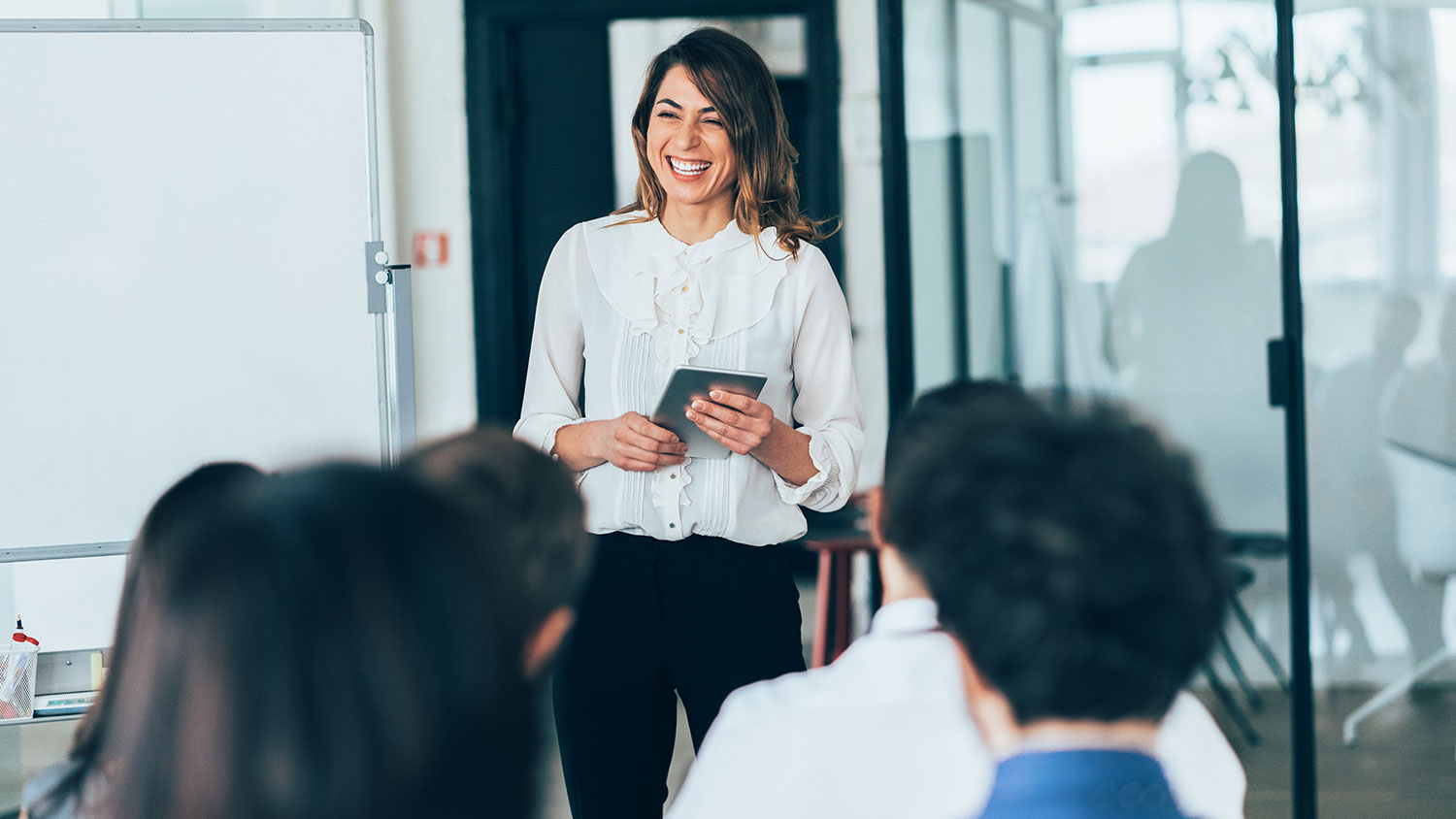 The ability to communicate a message well is a critical skill for anyone who wants to make an impact on others.
Even in this technologically dominated age, public speaking is still the most effective way to move, persuade and inspire people.
Be well prepared
Most people are put off speaking in public because of their nerves. The best way to overcome anxiety is to prepare—and prepare well. Take people who give TED Talks as an example. TED speakers look and sound great, because they invest an enormous amount of time in preparing for their talk.
Preparation includes taking the time to put your speech together, so it flows logically. It also means making it more vibrant with stories, examples, and even props. For inspiration, try watching other great, yet relatable, speakers on video. You may even want to read the transcripts to see how they crafted their speeches. When it's all done, practice saying your speech out loud until you can give it over fluidly and comfortably.
Develop an on-stage persona
If you're really having a hard time shaking those nerves off, try creating a character for yourself. Public speaking is a performance. Even if acting is not something that comes naturally to you, you can still develop an on-stage persona. We all know the saying, "Fake it till you make it." In other words, act confident until you feel confident.
To get started, view clips of speakers whom you admire. Aim to imitate their style. But work to find your own unique style that pulls out the best (and most fearless) features of your personality. While it's important to be authentic, sometimes stepping outside of yourself can help deter those jitters and put you at ease.
Work on your delivery
When it comes to public speaking, delivery is everything. Speak slowly and deliberately. Pause between ideas to give the audience time to digest what you are saying. Carefully articulate and pronounce your words, a mumbling public speaker is hard to understand. And vary the pitch and volume of your voice to add interest.
Avoid filler sounds like "Um" and "ah." It detracts from what you are saying and is distracting to the audience. And if you have to deviate a little from your meticulously written presentation, do so! Although you should practice your speech as often as possible, you don't need to know it word-for-word. In fact, memorising a speech can cause you to fumble over a section if you didn't say it just right.
Public speaking skills are valuable both in your personal life and in your career. Even if you don't regularly engage in public speaking, developing skills in this area will increase your confidence and reduce anxiety any time you're called on to speak in public.

Enhance your professional development skills with courses at Odyssey Training. Odyssey Training delivers short courses for frontline staff and is dedicated to providing you with the skills you need to enhance your competitiveness. 
The ability to give an interesting, informative, and persuasive presentation is a skill critical for many of us need to make others think and be inspired to take action. Whether you're presenting in a formal or informal situation, this course  Presentation Skills will not only help you plan and present with confidence but also provide you with the insight to evaluate your effectiveness to continually improve the delivery of your message.