Increase your employability with upskilling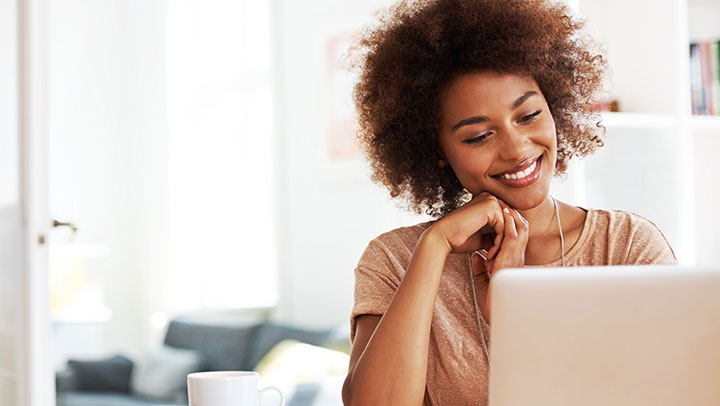 Upskilling is easily the best way to improve your employability.
Upskilling is also a great way to improve your outlook, particularly in the current COVID-19 climate. New learning creates motivation and engagement at work, it fulfils people's essential need to grow and develop throughout their careers. All of which equates to an increase in productivity. Upskilling is also key if you are feeling stagnant in your career growth or reconsidering your current career path. So, what are the key things you should know when it comes to upskilling?
Focus on computer skills
As we move into a more remote working environment, computer skills are more important than ever. The modern world is data driven, nearly every job uses Microsoft Office. And so, the more knowledge you have in this area, the better off your career will be. Upskilling for the modern age doesn't mean you need to be an expert at everything computer related, but you do need to have a solid understanding of how computers work and how you can best use them.
Embrace change
The only thing that ever stays the same is that things will change. Your attitude toward your work and career is affected by your ability to embrace change. Moreover, it is not wise to rest on what you've always known. You need to keep striving to know and do more. Therefore, it is better to initiate change yourself, rather than wait for it to catch up with you. Explore the options available to you with upskilling and you'll find yourself wanting to invite change in.
Create or reassess career goals
It can be helpful to reflect on your career path during this time and make an informed choice about the direction of your career. Give some thought to the kind of career you want to pursue and what you want to achieve in life. Ask yourself if you are happy with the direction your career is taking and if not, what would make you happy. To have a successful and satisfying career, defining your goals, and devising a strategy to achieve them is key. Once you have a defined career goal in mind then decide what skills you need to upgrade.
While the current climate is disheartening at times, it is important to remember that your new skills will most likely last longer than a pandemic. Take this opportunity now to upskill so you will have these skills ready to go.
Enhance your professional development and computer skills with live online courses at Odyssey Training. Our full-day online courses are live, which means that you can interact with our trainer or facilitator throughout the day. 

Whether you are looking to learn a new skill or boost your current abilities with the Microsoft Suite, here at Odyssey Training, we have you covered. We offer a range of courses across the Microsoft Suite, at varying levels of difficulties to suit your needs. Discover Microsoft Courses available today.