How to manage your time and increase productivity with Office 365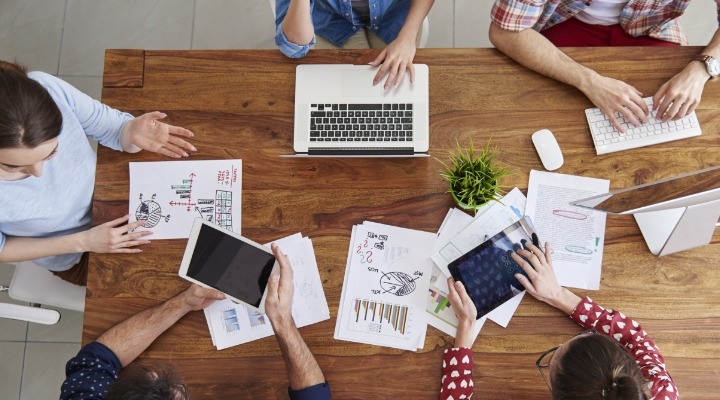 Time management is something we've all addressed at some point in our careers.
Everyone you meet has some insightful piece of advice on how to manage your time. People often attend time management seminars over their career in the hope that there is a new way to manage time.
Some of us work in Pomodoros or Paretos to manage time, others follow the Eisenhower matrix. Some attempt to eat an elephant, whereas others set goals, or simply just get things done. It's not uncommon for people to evaluate a to-do list at the end of the day, only to come to work the next morning and be back at square one after an influx in the inbox.
Most people get great pleasure crossing items off a to-do list, but do these tasks give you the most long-term value when it comes to managing your time? Is getting your inbox to 'zero' honestly the best use of your time?
Consider this – we talk about trying to manage time, but time management strategies are in fact ways to manage ourselves, not to manage time. Nobody can create more than 24 hours in a day.
Of the many tools available, Outlook has helped users do more with their time for the past 25 years. There are so many facets to help manage yourself and the time you spend on tasks, and yet it seems we've largely forgotten a lot of its functionality because of our focus on the Inbox.
With Office 365, there's diversity in the way we work with a variety of tools to help manage ourselves, our time, and our workload. The variety of tools such as Calendar, Tasks, Planner, To Do, Teams, and Microsoft Viva Insights can be overwhelming if you don't know how to use them. However, if we know how to leverage their capabilities, we can achieve peak performance by improving our time management.
The Tasks tool for instance enables you to turn emails directly into items on your to-do list or an appointment in your Calendar, meaning you won't lose important tasks in your inbox.
Follow the steps below to turn emails directly into items:
1. Turn on the My Day pane at the top right corner of the window
2. Drag the email into the task, or event box
3. And that's it, you've added a new task direct from your inbox!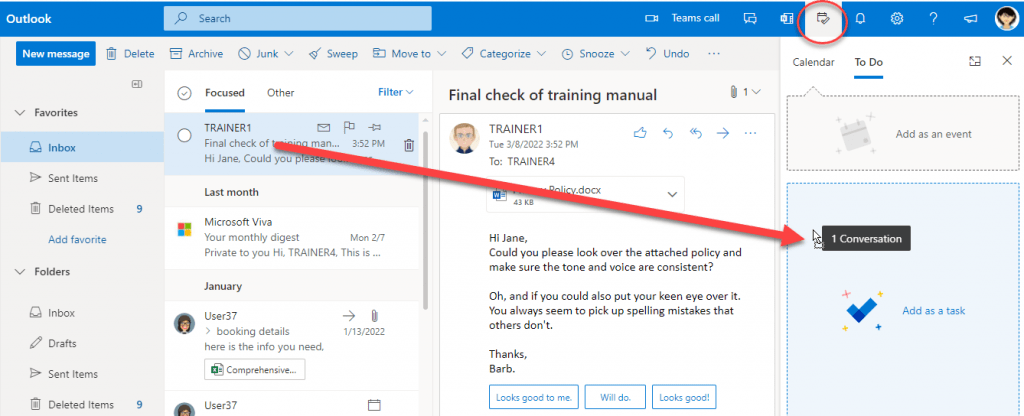 Once added you can manage this task along with all other tasks, to do list items, and tasks assigned through Microsoft Planner, in one window by opening the To-Do app.
If you want to learn more tips on how to improve your time management using Office 365 contact us to join our webinar  How to manage your time and increase productivity using Office 365, with Jane Pettigrew.
This session will enable you to make the most of your Office 365 subscription and help build new habits in managing yourself, and the time you have available.

Enhance your professional development and computer skills with courses at Odyssey Training. 
Odyssey Training delivers short courses for frontline staff and is dedicated to providing you with the skills you need to enhance your competitiveness whether that be with Microsoft Office courses, Professional Development courses or Leadership Courses. We provide in-house training at our dedicated public training venues in Sydney, Melbourne and Brisbane and on-site for private groups across Australia. Odyssey Training also offers live interactive online training where you can learn from the comfort of your own home.