Using positive language in customer service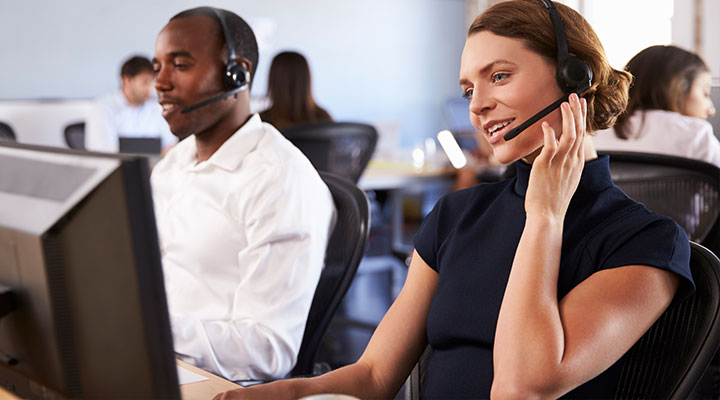 Customer service is one of the most intangible yet desirable things in the world.
You can't actually hold 'customer service' in your hands, you can't touch it; it has no expiration date, no hard or soft edges, and it has differing values to different people. One thing is certain, however, you certainly know when you don't get it – don't you?
Customers invariably want to walk away feeling good about the recent transaction they have had with an organisation. Positive language is a first step in creating that sort of positive customer service experience.
Accentuate the positive. Eliminate the negative.
Sometimes, we have to deliver bad news to customers. While we can't always give them what they want, we can be positive and nice in the way we say it!
When delivering bad news, it may appear easier just to blurt out any old thing, but there are better ways to do it – ways that may only take a second or two longer to think about and then say to our customers.
Positive language means telling a customer what you can do for them, rather than what you can't. It is about seeing every transaction from the customer's perspective and highlighting the benefits of a particular action to them. It is about replacing negative words and phrases and emphasising workable solutions which, in the end, is what customers care about most.
| | |
| --- | --- |
| Negative language | Positive language |
| Tells what cannot be done | Tells what can be done |
| Blames | Suggests alternatives and choices available |
| Includes words like don't, won't, unable, etc. | Sounds helpful and encouraging |
| Does not stress possible appropriate actions, or positive consequences | Stresses positive actions and positive consequences |
Here are some simple examples of swaps from negative to positive language:
| | |
| --- | --- |
| Instead of… | Say… |
| 'Nope, we are out of stock and it won't be back in stock for four weeks.' | 'That item isn't currently in stock, but I am able to pre-order it for you, so it will be with you in four weeks – would you like me to do that?' |
| 'We don't give refunds.' | 'While I can't offer you a refund, what I can do for you is…' |
| 'Can't help. Joe handles all of that and he's not here right now.' |  'Good question. Let me find that out for you and contact you back.' |
Communicating in a positive way is also more likely to induce cooperation rather than argument or confrontation.
Try finding where negative language is present in your responses and where positive language instead can be substituted. Take a look at your recent customer service interactions – is the language you are using contributing to a positive or negative customer service experience?

Enhance your professional development and computer skills with courses at Odyssey Training. 
Customers are now savvier than ever, with the ability to check up on anything you say or do with a flick of their smartphone. However, each customer also has a different definition of what 'customer service' means to them. Learn to understand the fundamental principles of excellent customer service delivery, whether you communicate with customers in person, on the phone or via email. Customer Service Exceeding Expectations 1 day course is available in face-to-face training or live online format.