3 Time management strategies regularly overlooked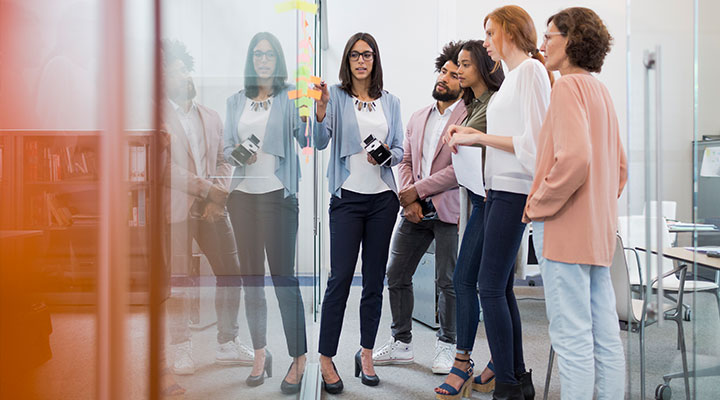 If you want to be a productive manager, it is essential that you possess and continue to develop effective time management skills.
As the obvious effects on your personal productivity, failing to organise and monitor your time can impact the performance of the employees that you manage and your relationships with them. Here are three commonly overlooked time management strategies that you can start using today to improve your productivity and output.
1. Divide and conquer, and then divide some more 
Don't just divide projects into tasks. Divide project tasks into even smaller activities.
It's no secret that breaking up projects into smaller tasks and monitoring your progress will help you and your team stay motivated as you move towards completing larger projects. But are you breaking it down enough? By dividing project tasks into even smaller, bite-sized activities, you will:
Gain greater insight into what individual tasks are consuming the most time.
Improve the accuracy of your time projections.
Enhance your employees' sense of achievement.
Develop your team's communication and collaboration by clarifying responsibilities and pinpointing roadblocks.
Keep your team working towards the bigger, overall project goal.
In addition to this, by identifying the complexity of each task activity as high, intermediate, or low, it will be easier to set realistic deadlines and allocate the time required for complex tasks.
2. Set realistic deadlines 
Set realistic deadlines for all your tasks and projects.
Planning project completion dates in a calendar or schedule is highly beneficial, and there are few managers who overlook this strategy. However, if your deadlines are not realistic, then it is a pointless exercise.
Firstly, ensure that your proposed completion dates allow you to satisfy other known commitments or responsibilities you and your team have during the assigned time frame. Secondly, wherever possible, leave yourself a little breathing space by accounting for the fact that there will almost always be interruptions and roadblocks.
Your first planned deadline will usually only be a benchmark based on past performance, any schedules currently in place, and how much work your team can handle. Once you have a better understanding of how your larger projects are progressing, you can adjust the deadline to become more accurate.
3. Accelerate your tasks 
Once you have divided your tasks and set deadlines, consider ways to accelerate the completion of these tasks.
Delegate more astutely by getting to know your team. Delegating is not just about using your management authority to assign responsibilities or knowing which team member will get things done the fastest. By building trusting relationships with your team, you will be able to identify opportunities for developing each person's skills and build a more engaged and higher performing team.
Think about any responsibilities that can be automated using tools such as task management software or automated reports. Automating your work will free up time that can be used to complete other tasks.
Explore innovative ideas that will allow your team to complete tasks sooner or help downgrade the complexity of the activity. Ask your team members for suggestions about how they would automate some of their tasks. Listen to everyone's ideas and praise them for their initiative. Make a list of their suggestions and implement the best ideas into your time-saving strategy.
Implement the strategies above and you will be well on your way to better overall time management for yourself and your team.

Enhance your time management skills with courses at Odyssey Training. 
Our mission is to help emerging and frontline managers achieve positive, long-term behavioural change for themselves and their teams. We achieve this through practical high-quality leadership programs, self-directed action planning, and embedded learning support.
Do you feel like your time is being pulled in different directions, and you are constantly handling interruptions? The good news is there are strategies you can put in place to adapt your existing time management skills to suit your role as a busy manager. Learn to take back control of your time and lead your team by example. Discover our 1 day Time Management for Managers Course.