5 Reasons to invest in team building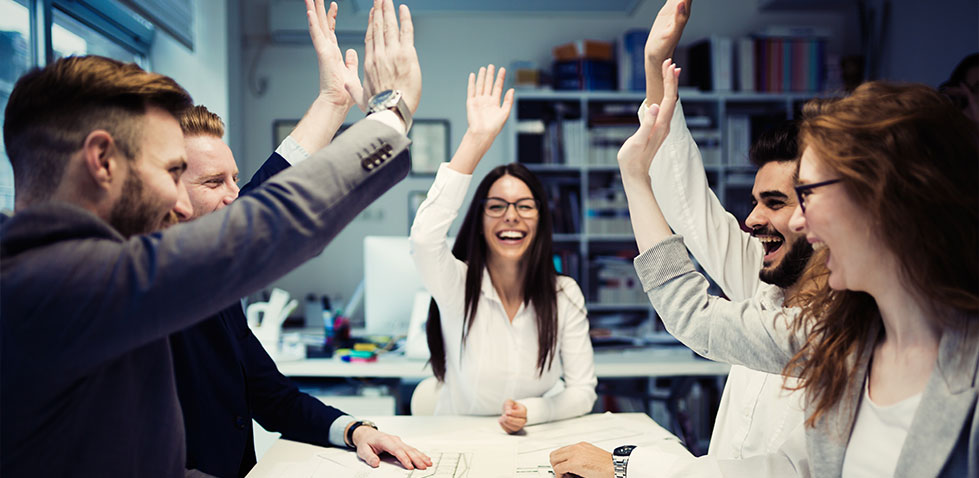 The success of a business often depends on how well employees can co-operate across projects and everyday tasks.
Team building goes a long way to achieving better workplace relationships, as it brings people together and stimulates individual growth. To help you understand this more, let's look at the top 5 reasons to invest in team building.
1. Develops problem-solving skills 
Team-building activities bring team members together to solve problems. Because team-building exercises are generally simulated, participants feel less pressure. They can then solve the task with more ease, gaining confidence in their capabilities. The problem-solving skills they form are ones they can make use of in real-world situations.
2. Cultivates interpersonal skills 
Team members can sometimes lack the interpersonal skills needed to interact and handle constructive feedback. This leads to conflict in the workplace and destroys the 'safe space' required for ideas, creativity and open-minded conversations. Team-building activities that focus on emotional intelligence and awareness can help cultivate these much-needed interpersonal skills.
3. Grows skills and expertise 
Even the most talented and experienced employees need to continue to develop their skills. The problem is that learning often falls to the bottom of the priority list. But you can design team-building events to focus on growing the skills and expertise of your team members. For example, a fun group brainstorming exercise can help generate ideas for solving a team or individual challenge.
4. Creates a sense of community 
Boost employee and workplace morale by encouraging your staff to help others beyond the company walls. Many organisations pay their employees to take a day off and volunteer in the community. Leaders can take this one step further and organise for the team to get together on a non-work day. Individuals get paid with a day in lieu and the volunteer day turns into a great team-building activity. If this option isn't viable, there are other options. You could encourage the team to join together in a fun run. Or raise funds for a local charity through raffle tickets or an office bake sale. Helping the community outside of the organisation creates a sense of community within the organisation.
5. Increase productivity 
Team productivity depends a lot on the relationships among team members. The collaborative nature of a team-building challenge teaches people how to work together more effectively. It allows staff to see and appreciate that everyone has different skills and approaches to problem-solving. This knowledge is transferable to the office environment, where staff will have a deeper appreciation of how they each fit into the scheme of things.
Team-building exercises are a powerful way to improve collaboration and trust, increase motivation, nurture strengths and address weaknesses. However, they need to have a solid purpose and be properly planned to have any real impact.

Enhance your time management skills with courses at Odyssey Training. 
Our mission is to help emerging and frontline managers achieve positive, long-term behavioural change for themselves and their teams. We achieve this through practical high-quality leadership programs, self-directed action planning, and embedded learning support.
Discover Team Building training with DISC course. This team-building workshop motivates teams to work towards high performance and cohesion. An experienced facilitator will encourage and guide your team members through activities and discussions while they evaluate their effectiveness and define their values as a group. Contact our support team to tailor this course to suit your company's needs.