Best 10 Project Management Apps to improve your business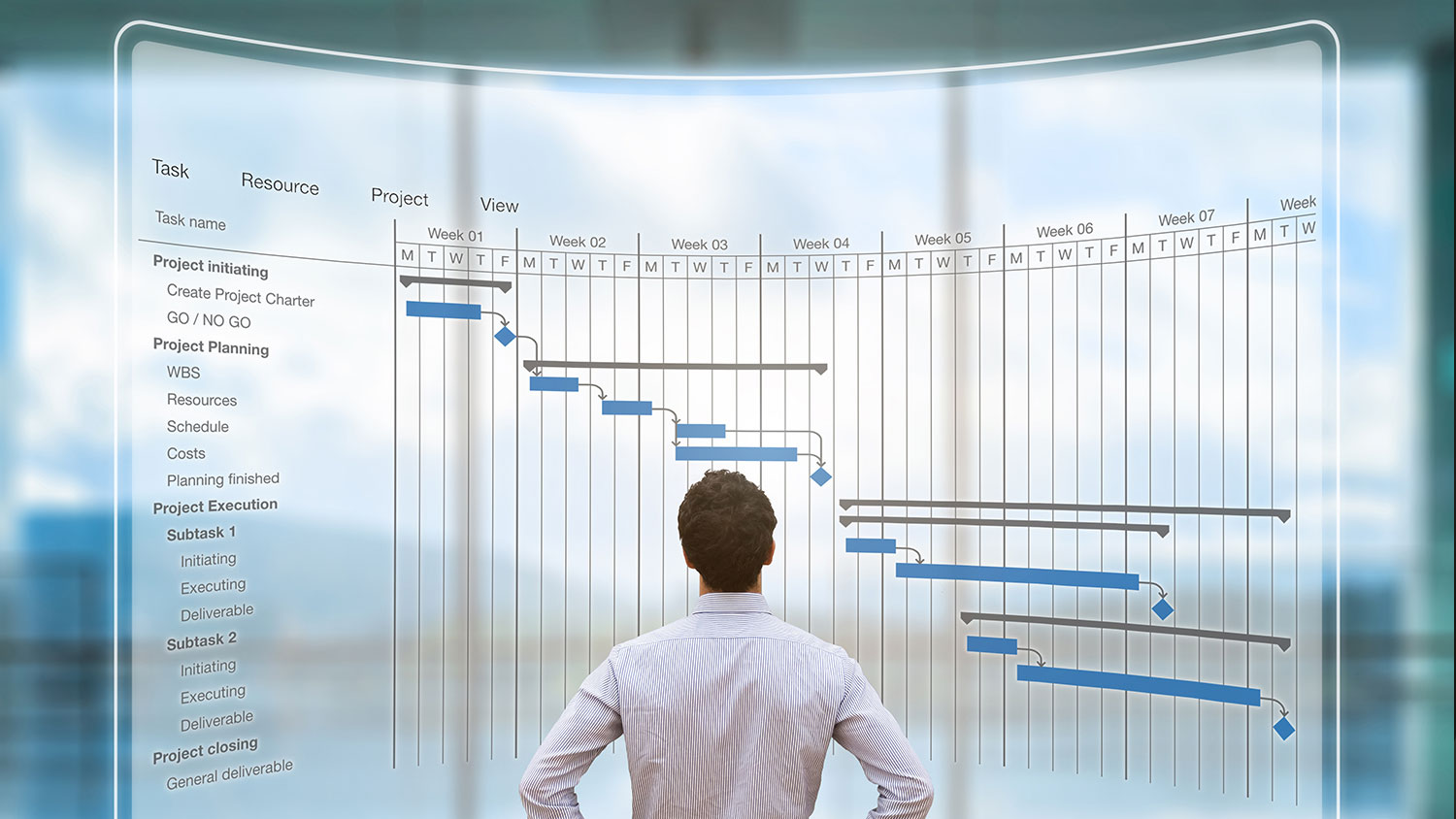 To-do lists alone aren't enough to get a project off the ground and completed.
Projects need a workflow, to be broken up into achievable chunks, and finished on time. Here are our top picks for apps to help you manage projects while you're away from the office.
1. Trello
Trello is a flexible project management web application that visualises your projects as lists pinned to digital bulletin boards. Then it lets you easily sort through your tasks and collaborate with your teammates.
2. Asana
Asana is a work management platform designed to help teams manage projects and tasks easily. Teams can create projects, assign work to teammates, allocate deadlines, and communicate. It also includes reporting tools, file attachments, calendars, and more.
3. Project
Project has a lot of features popular with project managers, which is why we have included it on this list. You can customise reports, track burn rates, and stay on track until projects are complete. Microsoft Project is a way to streamline your projects, resources, and portfolios.
Microsoft Teams is your hub for teamwork in Office 365. All of your team conversations, files, meetings, and apps live together in a single shared workspace. What's more is you can take it all with you on your favourite mobile device with this app.
Access your data from anywhere with the Power BI app. Get notifications, annotate and share, and dive deep into your data with powerful features for decision making on the go. Get the full Power BI suite and never miss a beat.
6. Visio Viewer
Microsoft Visio is application software for Windows PCs that allows people to create plans, drawings and diagrams. The free Visio Viewer allows you to view files, such as plans and drawings, created in Visio on your PC.
Manage Office 365 from anywhere. The Office 365 Admin app allows you to receive notifications, add users, reset passwords, create support requests, and more. All while you are on the go.
An oldie but a goodie. Excel provides insightful spreadsheets, anytime, anywhere and with anyone. Moreover, Excel has new built-in tools to help you get more out of your data. Create your best work with Excel in Office 365.
9. Work Folders
With Microsoft Work Folders you can store and access work files on personal computers and devices, in addition to corporate PCs. Users gain a convenient location to store work files that they can access from anywhere. And organisations maintain control over corporate data.
10. Evernote
Evernote is the notebook app for everything. Write your ideas, checklists, and reminders for essential notes. Drag in files or use the built-in camera tool to scan documents and keep track of tickets, receipts, forms, and more. Then organise everything with notebooks and tags.
---
Enhance your computer skills with courses at Odyssey Training. Our full-day computer courses are available in both face-to-face format aswell  available in online training. Our online training is recorded live, which means that you can interact with our trainer or facilitator throughout the day. All courses can be customisable and tailored to each individuals needs.

Learn how to create powerful interactive dashboards, chart and a range of visualisations to display data in a user friendly way from a range of sources with Microsoft Power BI Courses.

Learn the fundamentals of Microsoft Excel or upskill your existing knowledge by growing your confidence in working with data, spreadsheets, and basic calculations and formulas.