Top 5 Customer Service Challenges and How to Resolve Them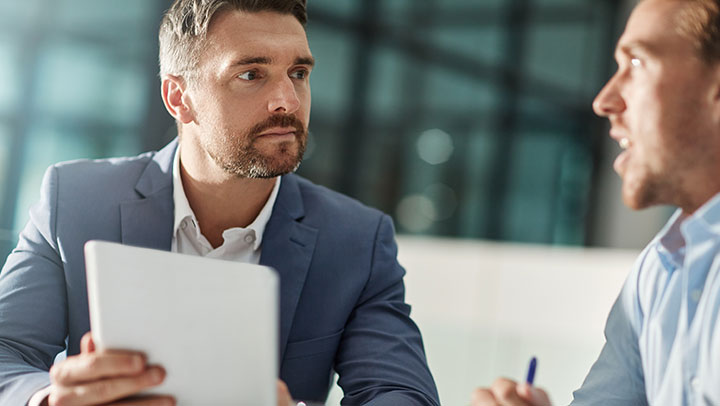 With the amount of competition among all industries, customer service is integral to a company's survival.
To help you gain insight on how to approach customer service challenges, we've picked out the top 5 challenges and the best ways to resolve them.
1.  Being asked a question, but you don't have an answer
There may be occasions when customers ask questions you don't know the answer to right away. The query may well be valid, and you probably should know the answer. But you are human.
Resolution
Don't simply say "I don't know"! Explain you don't know the answer to that question right now, but you'll find out the answer. More importantly, let them know your plan to find out the answer, so they're reassured you have a strategy in place.
2. Placing a customer on hold to transfer their call
Customers hate it when they're placed on hold for you to transfer their call. They may feel they're being fobbed off. But, of course, the reason their call is being transferred is to facilitate better support for them.
Resolution
Be polite, clarify what you'll be doing and why. Once a customer hears he or she is being redirected to someone who can help them, they feel more comfortable. They know the right answer to their query may be just a conversation away.
3.  Understanding what the customer wants
Customers often cannot describe their issue adequately. This is normal as customers may not know your companies processes and technical terms. All they know is that your product or service is not up to their expectations.
Resolution
You need to find out exactly what the problem is and try to assure the customer you will deliver a solution to their issue. Do this by asking questions and listening to the customer, but also make sure you follow through and find a solution for their problem.
4. Exceeding Customer Expectations
Customer expectations are often difficult to meet. The higher they are, the more unlikely you are to exceed them. Moreover, customer's expectations change, so the biggest challenge is to fulfil those expectations by keeping one step ahead.
Resolution
There are several ways to exceed customer expectations. Some ideas include:
Staying updated on customer feedback and the latest market trends, so you have an idea on what customers want
Focusing on the small things, often a smile or acknowledgement of their feelings can go a long way
Building a rapport with your customers
Doing more than you're required to do
Following up with your customers
5. Talking to Angry Customers
It can be extremely uncomfortable dealing with angry customers. Moreover, a customer can be angry for many reasons. However, it's your job to provide proper service and help find the right solutions for them.
Resolution
HEARD them. That's right, HEARD, as in Hear, Empathise, Apologise, Resolve and Diagnose. This approach can calm customers and provide them with a solution. Furthermore, this technique can also help you analyse how you solved this challenge for next time.
Enhance your professional development and Leadership skills with courses at Odyssey Training. Odyssey Training delivers short courses for frontline staff and are dedicated to providing you with the skills you need to enhance your competitiveness. 

When you encounter difficult customer behaviours, it is easy to take it personally, and a natural reaction for many is to respond aggressively, while others withdraw passively. Dealing with Difficult Customers Behaviours and Complaints 1 day course will help you deal with difficult customer service conversations and increase your chance of winning back unhappy customers by providing you with the skills to listen and act on the best decision, stay positive, and communicate effectively under pressure.