Why more companies should invest in Adobe InDesign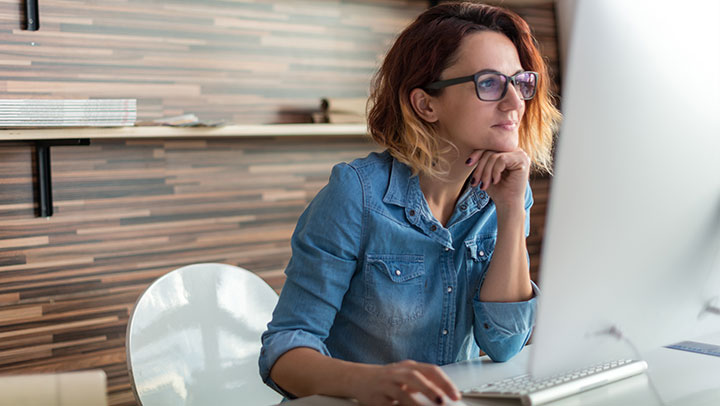 You may have heard about Adobe InDesign.
It is the industry-standard software for designing and publishing documents across digital and print media.  Moreover, do you know why we need it? And do you know what benefits you can gain from it? InDesign provides the tools necessary to design pages and create visual layouts. But if you're curious why it sets the benchmark, then look no further.
More economical
Using an outside expert each time you need to make a simple design edit can be expensive. What's more, in the fast-paced world we live in, marketing and promotional content has a much shorter shelf-life. This means continual updates, which, though often only minimal, can easily add up and cost you heavily. You're then faced with either absorbing the cost yourself or passing it on to your clients. Which means struggling to stay competitive.
It will give you a competitive edge
A brand is only as strong as its marketing. If your marketing materials are poorly designed, your competitors might exploit this and create promotions that stand out against yours. InDesign also makes it feasible to produce marketing materials whenever you need them, without having to wait for an outside source. If you want to make sure your marketing materials give you a competitive edge, upskill you and your team with InDesign.
Freedom and flexibility
Each new document is a clean slate that can be customised to a designer's preference. You can produce projects with multiple columns, decked out with graphics and text. Use typesetting tools to apply various kinds of typography throughout documents and choose from thousands of different fonts. You can even transfer and apply graphics and photos from other Adobe apps such as Photoshop, Illustrator CC and Stock. And you can align text and images the way you want, to make layouts look polished, clean and on brand.
Easy to learn and use
InDesign is not a simple program, but it is easy to learn. And once you have learned it, it is easy to use. It is important to remember though that it's built for professionals, so it's not designed to be "user-friendly", and it is enormous. But any competent marketing team or individual is more than capable of learning how to use InDesign. By investing in a training course, you or your staff will be able to create professional designs before you know it.
Do you want your business to excel? Do you want to produce beautifully designed marketing materials in-house? Do you want a competitive edge? Equip you and your team with the knowledge and skills to confidently use Adobe InDesign. Sign up for our brand new online InDesign training course today.
Enhance your professional development skills with live online courses at Odyssey Training. Our full-day online courses are live, which means that you can interact with our trainer or facilitator throughout the day. 

Learn how to boost your skills with our 2 Day Adobe Indesign Introduction Course. This  course is aimed at users who have minimal experience using InDesign and would like to learn how to create printed published documents. Available in live online training format aswell as on-site face-to-face training.