Top 5 festive team-building ideas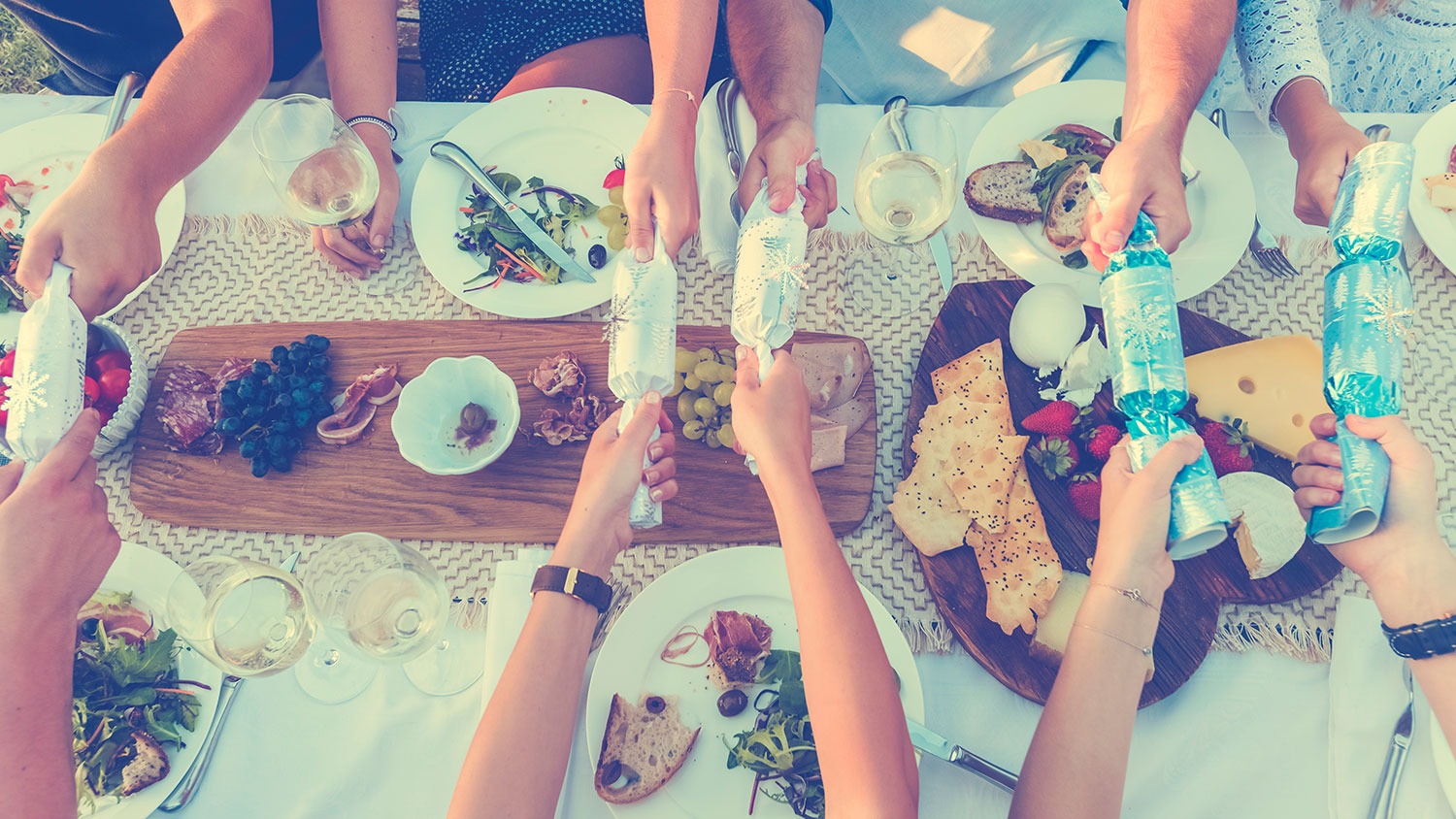 The festive season is the perfect opportunity for team building.
Team building not only increases employee morale, it also helps to develop skills like communication, problem-solving and collaboration. To get you started, here are the top 5 festive ideas:
1.      Give back to the community
Whilst it is important to look after your team and thank them for a great year, it is also good to give back to the community. For many, the true value of the holiday season is the opportunity to share their blessings with the wider community. Encourage your team to give their time to the Salvation Army or Smith Family. Maybe even host a toy drive or food collection. Volunteering fosters a sense of togetherness beyond the sphere of the everyday work life.
2.      A potluck meal
A perfect way to celebrate the diversity of your team is through a potluck meal. Everyone can bring a dish that best represents either their idea of Christmas or their culture. Use the opportunity to let employees indulge while also learning a thing or two about one another. A potluck meal offers more than just food and a party. It offers employees the opportunity to share and learn about each other, contributing towards a culturally accepting work environment.
3.      White Elephant
White Elephant is different to Secret Santa in that the gifts are impractical and fun—and they can be stolen! The rules are simple. Everyone supplies one wrapped gift of similar value. The gifts are piled together and participants take turns selecting a gift, which they unwrap in front of everyone. Except for the first person, everyone has the choice to steal someone else's gift or open a new one. When a person's gift is stolen, they can either open another wrapped gift or steal an already opened gift from another player. The game is over when all participants have an item.
4.      Ugly festive "sweater" day
An ugly Christmas sweater is any Christmas-themed sweater that could be considered in bad taste, tacky, or gaudy. The idea is that the more embellishments—trinkets, candy canes, tinsel, and so on—the uglier the sweater. Of course, this is a tradition that began in colder climates. For Australia's warmer climate, put a twist on it and make it an ugly t-shirt day as well. To make the day even more fun, put on a fashion show… and everyone can vote for the ugliest sweater or t-shirt.
5.      Ongoing festive activities
Holiday fun doesn't have to be celebrated in one go. Consider a sequence of smaller events that help keep the festive cheer alive. Some fun ongoing festive activities can include:
Office trivia contests that follow a theme.
Communal snack stations that include a spread of holiday favourites.
Gameboard stations encouraging informal bonding and friendly competition.
Holiday-themed quizzes and videos on your LMS platform—an effective way to build a festive corporate culture for remote teams.
Team-building throughout the year is still important. But team-building at the end of the year not only sends off your staff with a smile, it also ensures they return well-rested and raring to go.

Enhance your professional development skills with courses at Odyssey Training. Odyssey Training delivers short courses for frontline staff and are dedicated to providing you with the skills you need to enhance your competitiveness. 
We are living in a highly unpredictable world and our work environments are undergoing unprecedented disruption resulting in long lasting change. Now, more than ever, you need to be sure your team can manage the stresses associated with this kind of relentless upheaval. In other words, far beyond their own individual resilience, your team members need to support each other and lift each other up in difficult situations. Discover our Building Resilient Teams 1-day leadership training.