7 Admin Tips That Can Save Your Business Hours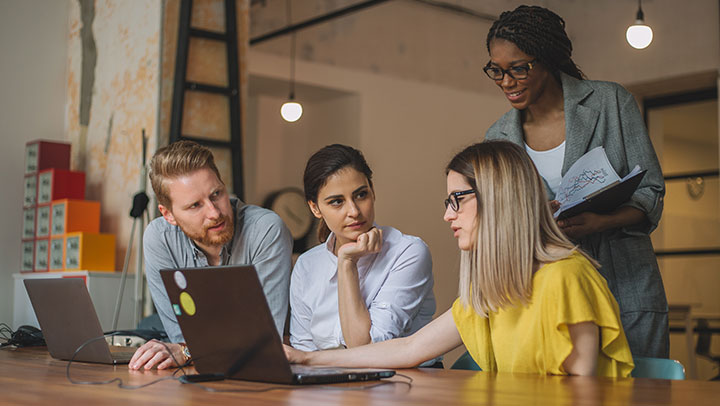 Let's face it, no business can run smoothly without effective administration.
It's vital for business growth—and your sanity. Yet, some businesses still struggle with admin overload. Subsequently, many businesses spend hours trying to get on top of it all. To help you gain control, here are seven essential tips that can save your business hours.
1.      Understand your team.
Understanding your team and their strengths and weaknesses allows you to support them and get the best out of them. All good leaders are experts at activating the talent that surrounds them. They know who to assign to certain tasks and who has the best knowledge.
2.      Update your software.
There is a lot of new and great admin software out there for businesses. The trick is to find the right one. We know that purchasing new software can be expensive. But you need to consider the cost of team hours and the cost of mistakes because of your redundant software. It is well worth the time to look at the various options and talk to some experts.
3.      Create an efficient work environment.
An efficient work environment means different things for different people. It is about figuring out what is working for your business and what is not. Perhaps your ten-year-old printer needs to be replaced (finally). Maybe you need a better way to pass on phone messages. Take inventory of your processes, equipment and so on. Also, make changes where you need to, to create an efficient work environment.
4.      Proper record keeping.
Good record keeping is an absolute must for successful business administration. These days that means keeping electronic records on a cloud based system. This is so that various people in your team can access the information when they need it. Having a paperless system is not only good for ensuring ease of access, but it is also good for the environment.
5.      Invest in training and development.
There are a plethora of courses that will help your admin team keep their skills relevant. It's not just existing staff that can benefit from training and development either. New hires should also go through an induction program and be given a processes manual. Investing in training and development enhances job satisfaction, staff engagement and team morale.
6.      Keep the bigger picture in mind.
It's great to make sure each day in the office runs efficiently. But it is also good to consider the future when implementing admin systems and procedures. It is easy to lose sight of the bigger picture when the day-to-day stuff overwhelms you. By keeping the future in mind, you can better prepare for changes and keep the business moving in the right direction.
7.      Review and refine.
Reviewing and refining your systems and procedures on a regular basis will increase efficiency across your business. It will rid you of some of your major headaches. It will also ensure that quality is always maintained. Make sure you talk to your staff during the review process. After all, they're the ones using the systems and procedures you put in place.
Enhance your computer skills with live online courses at Odyssey Training. Our full-day online courses are live, which means that you can interact with our trainer or facilitator throughout the day. 

Whether you are looking to learn a new skill or boost your current abilities with the Microsoft Suite, here at Odyssey Training, we have you covered. We offer a range of courses across the Microsoft Suite, at varying levels of difficulties to suit your needs. Discover Microsoft Courses available today.